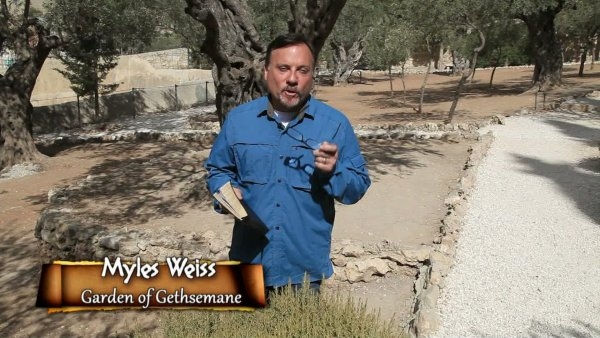 Note: You can control playback speed from the gear menu in the player above.
Episode:
"The Price He Paid for Us"
Myles teaches in the Garden of Gethsemane, a fitting site to discuss the blood of the sacrificed Lamb. Interviews with Sabra (native Israeli) Daniel Carmel and Arab Christian Pastor Naim Khoury underscore the price paid to follow Jesus in the Land today.
Series:
"Acts: Then and Now"
… The Story Continues
Myles and Katharine show us the implications of the Acts of the Apostles in history and the future.
The Price He Paid for Us
Guest organizations and links