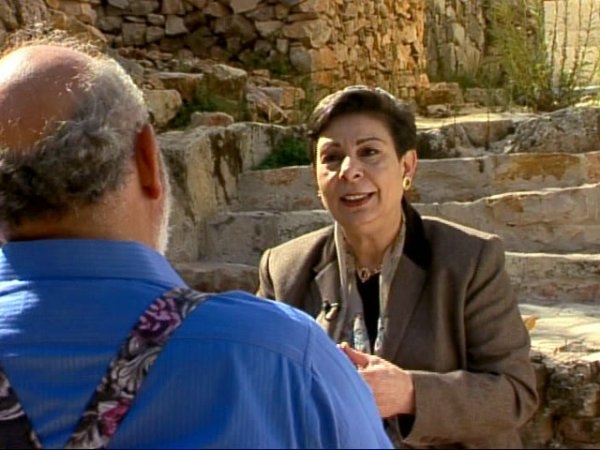 Note: You can control playback speed from the gear menu in the player above.
Episode:
"The View From 'Palestine'" with Hanan Ashrawi, Part 2
Zola visited Ramallah and interviewed Hanan Ashrawi, considered by some to be the Darth Vader of Palestinian spokespeople. She eloquently articulated the Palestinians' best arguments for being the true owners of Israel. Subsequent review sessions with two scholarly Arab Christians, journalist Joseph Farah and Professor Ergun Caner, unveil the fallacies in her assertions. This one-hour duo could be the ultimate crash course on credibly and diplomatically asserting Israel's right to her land.
Series:
"Whose Land Is It?"
We have combined the two "View from 'Palestine'" interview programs with Zola's "Whose Land Is It?" lesson.
Watch Part 1
The View From "Palestine" with Hanan Ashrawi, Part 2
Guest organizations and links