Bible teaching with an emphasis on Israel, prophecy and the Jewish roots of Christianity
---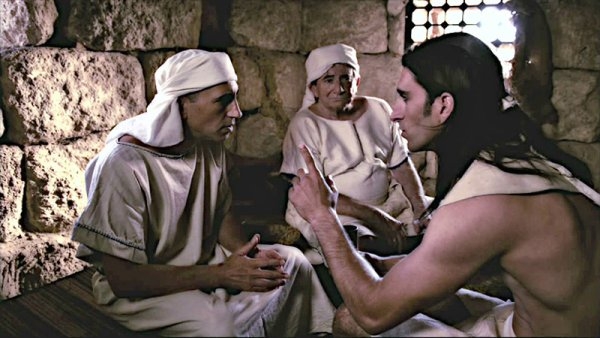 Note: You can control playback speed from the gear menu in the player above.
Episode:
"Faithfulness from Prison"
While in prison for two years, Joseph patiently yet faithfully ministers to others, like Pharaoh's butler and baker. During the Last Supper (Passover Seder), Yeshua points His followers beyond short-term difficulties and toward God's glorious plans for them. Eitan Shishkoff reminds us that exile is not our—or Israel's—final destination.
Series:
"Joseph: Dreamer/Redeemer"
Perhaps more than any of the patriarchs in the Bible, Joseph presents us with a clear preview of the Redeemer, Yeshua Ha Mashiach. From his humble beginnings to his ascendancy as a leader of the known world, Joseph pictures the One to come. Born to humble parents, Yeshua's suffering and ultimate sacrifice as the Lamb of God will lead to His return as the Lion of Judah. In this nine-part series, we lay bare the "Egyptian" (foreign) identity and centuries-long gentile view of Jesus and reveal Him as the Jewish Messiah and Savior of the world.
Faithfulness from Prison
Guest organizations and links