Bible teaching with an emphasis on Israel, prophecy and the Jewish roots of Christianity
---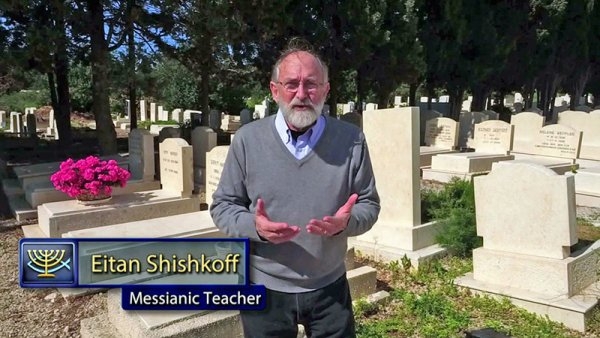 Note: You can control playback speed from the gear menu in the player above.
Eitan recounts Ezekiel's vision of dry bones that become physically and spiritually alive. Like the Prodigal Son's brother, some Christians resent the rise of Messianic congregations. Native American Joaquin Guerrero relates to the Jewish people's persecution, hostile environment, and spiritual connection to the land. Chaim takes us to the Western Wall, then introduces his family. Dana teaches us the Hebrew way to close one week and open a new one. Caroline Hyde sings "Hu Chai B'tochi."
Series:
"Called Together"
This series focuses on how gentile Christians are beginning to recognize their Messianic brothers and sisters (Jewish believers in Jesus/Yeshua) as the "natural olive branch." The Lord calls us to work together to bring the Messiah especially to the House of Israel. From the studio, David and Kirsten Hart present these eight programs that feature on-location Bible teaching from "Our Man in Haifa" Eitan Shishkoff, reports from Chaim Malespin, and Hebrew lessons from Dana Feinstein. Guest analyst Dr. Jeffrey Seif helps us apply these teachings to our lives.
Dry Bones
Guest organizations and links