Bible teaching with an emphasis on Israel, prophecy and the Jewish roots of Christianity
---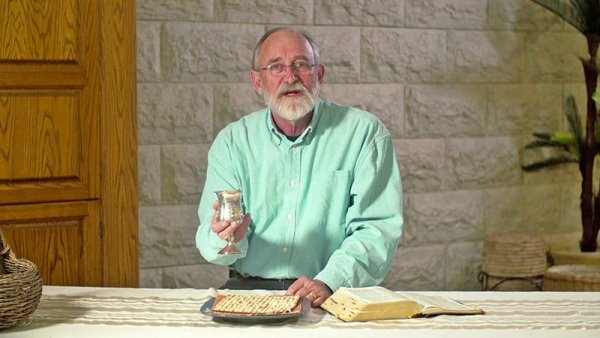 Note: You can control playback speed from the gear menu in the player above.
Episode:
"Intersection of Covenants"
Passover and Communion represent the intersection of the Covenants of God, breaking down the wall that divides Jewish and gentile Believers. Our friendship leads to mutual respect and appreciation as we work toward the final harvest as one family. Israeli Nir Lavi wonders why Christian tourists volunteer to work in his vineyard. Chaim and a Filipino Believer explain that Christians coming to help Israeli Jews fulfills a prophecy as the final harvest approaches. Messianic Caroline Hyde sings "Va-Yeh-He Or."
Series:
"Called Together"
This series focuses on how gentile Christians are beginning to recognize their Messianic brothers and sisters (Jewish believers in Jesus/Yeshua) as the "natural olive branch." The Lord calls us to work together to bring the Messiah especially to the House of Israel. From the studio, David and Kirsten Hart present these eight programs that feature on-location Bible teaching from "Our Man in Haifa" Eitan Shishkoff, reports from Chaim Malespin, and Hebrew lessons from Dana Feinstein. Guest analyst Dr. Jeffrey Seif helps us apply these teachings to our lives.
Intersection of Covenants
Guest organizations and links