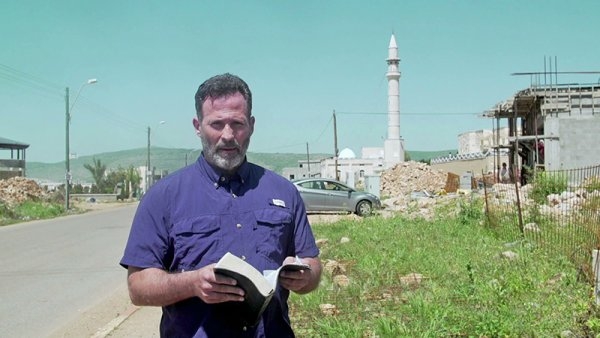 Note: You can control playback speed from the gear menu in the player above.
Episode:
"Curse-for-Curse Principle"
Genesis 12:3 promises both blessing and cursing in the covenant with Abraham and his descendants. Those who esteem you lightly will be obliterated.
Series:
"Watch Therefore and Be Ready"
Watch Therefore and Be Ready encourages this generation to be aware of prophetic fulfillment, live expectantly, and be ready for Messiah's return. David and Kirsten Hart present this eight-part series that features teaching from Dov Schwarz, guest analyst Dr. Mark Hitchcock, reports from Israel with Chaim Malespin, Hebrew lessons, and music written by Zola Levitt.
Curse-for-Curse Principle
Guest organizations and links