Bible teaching with an emphasis on Israel, prophecy and the Jewish roots of Christianity
---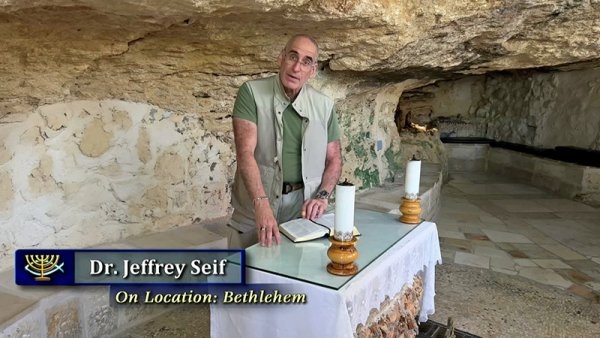 Note: You can control playback speed from the gear menu in the player above.
Episode:
"The Incarnation"
Perhaps the most magnificent of all the miracles in the Bible was the birth of the Messiah, the prophesied, yet unexpected Child, the Prince of Peace. Jeff teaches us from Manger Square, Shepherd's Field, and the Shepherd's cave near Bethlehem.
Series:
"The God of Miracles"
We can't go far in the Bible without encountering a miracle. When the universe was created, the Spirit of God hovered over the face of the waters (Genesis 1:2). When all seemed hopeless, Jesus rose from the dead on the third day (Matthew 28:6). In this nine-part series, we show our miraculous God at work from Genesis to Revelation, with teachings from the Holy Land by Dr. Jeffrey Seif. We also hear testimonials from those who have experienced the Lord's supernatural hand in their own lives.
The Incarnation
Guest organizations and links