Bible teaching with an emphasis on Israel, prophecy and the Jewish roots of Christianity
---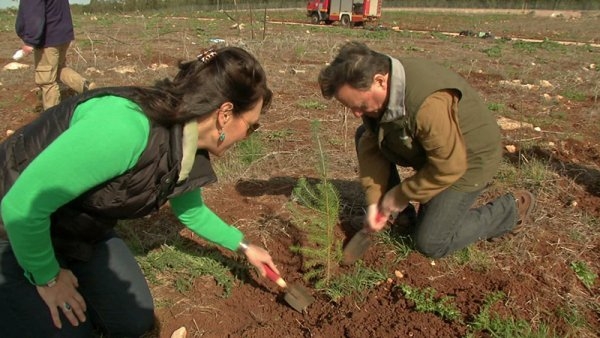 Episode:
"Reforestation and Revelation"
Myles explains that planting trees is part of prophetic fulfillment. At Tel Dan, Yuval explains the "House of David" stone and then shares his own journey of faith in Yeshua. At Caesarea Philippi, Matthew 16 reveals the Lord's authority over all the forces of darkness.
Series:
"Journey of Restoration"
Through this ten-part series, you join a group of pilgrims touring Israel. Our Messianic Sabra (native-born) guide opens the Bible with the Hebrew language at his command. Be enriched as pastors Myles and Katharine Weiss tag-team with our local guides. Meet "living stones" of the Body of Messiah in the Land, many of whom ZLM supports through benevolent funds.
Reforestation and Revelation
Guest organizations and links