Bible teaching with an emphasis on Israel, prophecy and the Jewish roots of Christianity
---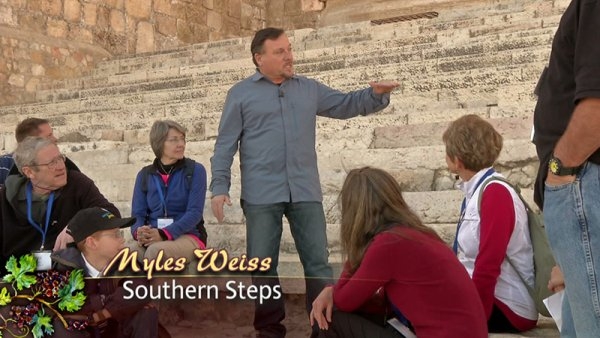 Episode:
"In the Footsteps of History"
We pray at the Temple's Western Wall after hearing Yuval's historical overview. At the Southern Steps, Myles teaches about that site's authenticity. The Garden Tomb provides a serene setting for discussing the connection between Passover and Holy Communion. Pilgrims' testimonies relate blessings encountered on the tour.
Series:
"Journey of Restoration"
Through this ten-part series, you join a group of pilgrims touring Israel. Our Messianic Sabra (native-born) guide opens the Bible with the Hebrew language at his command. Be enriched as pastors Myles and Katharine Weiss tag-team with our local guides. Meet "living stones" of the Body of Messiah in the Land, many of whom ZLM supports through benevolent funds.
In the Footsteps of History
Guest organizations and links