Bible teaching with an emphasis on Israel, prophecy and the Jewish roots of Christianity
---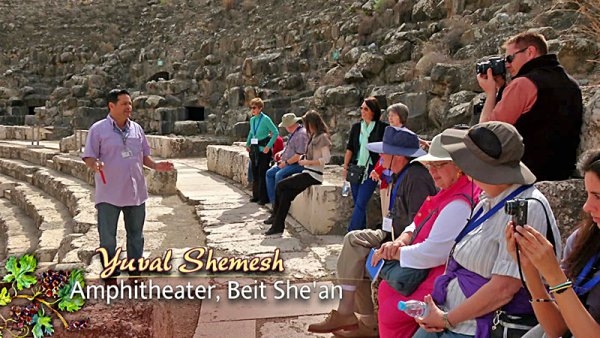 Episode:
"Up to Jerusalem"
From Beit She'an, the pagan gateway city, we go to Qumran, site of the Essenes and the Dead Sea Scrolls. We learn of God's perfect timing in the Scrolls' discovery. On Mount Scopus in Jerusalem, Myles welcomes our pilgrims to the Holy City with a Hebrew blessing.
Series:
"Journey of Restoration"
Through this ten-part series, you join a group of pilgrims touring Israel. Our Messianic Sabra (native-born) guide opens the Bible with the Hebrew language at his command. Be enriched as pastors Myles and Katharine Weiss tag-team with our local guides. Meet "living stones" of the Body of Messiah in the Land, many of whom ZLM supports through benevolent funds.
Up to Jerusalem
Guest organizations and links