Bible teaching with an emphasis on Israel, prophecy and the Jewish roots of Christianity
---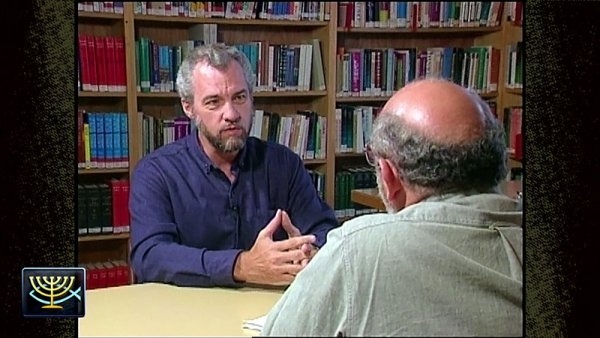 Note: You can control playback speed from the gear menu in the player above.
Recent archaeological excavations have unearthed indications that the traditional site of King David's Tomb on Mount Zion was, instead, a Messianic synagogue. Ray Pritz, author of Nazarene Jewish Christianity, examines the history of Messianic Believers (Jews who accept Yeshua as the Messiah). After 2,000 years, Messianic Believers continue to share their faith. Zola joins them in their inspirational music, sung unto the Lord.
Series:
"The First Christians (2019)"
The Life and Times of Those Who First Believed in Jesus
Originally produced in 1995, The First Christians series explores the background of the customs and manners of Jesus' day, unearthing the Jewish roots of Christianity. God chose this one people to speak to all humanity for all time. This nine program series seeks to better understand the people with whom He chose to reside on earth. From the studio, David and Kirsten Hart talk with Dr. Jeffrey Seif about the importance and modern applications for each program.
Messiah
Links from this show
Guest organizations and links