Bible teaching with an emphasis on Israel, prophecy and the Jewish roots of Christianity
---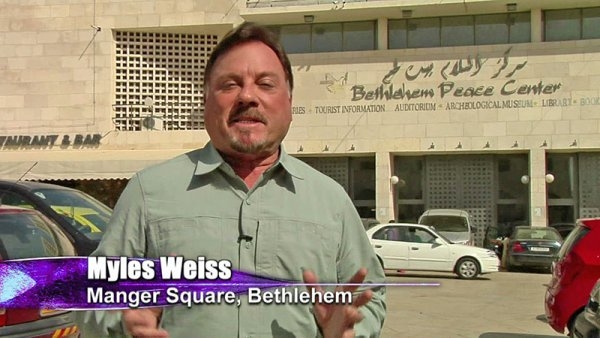 Note: You can control playback speed from the gear menu in the player above.
Episode:
"Bethlehem Rewritten"
Far from the romantic view of "O Little Town," the city of Bethlehem today is a site of great tension. The few Arab Christians who remain here are caught between God's Scriptural covenants with the Jewish people and replacement theologies powered by Islamic doctrine and the Marxist Liberation Theology. Too many people seek peaceful solutions while excluding the Prince of Peace. God calls people of all races to believe in His Son and join the household of faith, God's household. Guests include Andy Woods, Randall Price, Jim Fletcher, Tim LaHaye, Jimmy DeYoung, and Bill Koenig.
Series:
"Times of the Signs"
In this eight-program TV series, Myles and Katharine Weiss encourage Believers to look beyond the troubling prophetic signs of our day and live in growing expectation of our Messiah's return.
Note: A newer version of this series is available.
Bethlehem Rewritten
Guest organizations and links