Bible teaching with an emphasis on Israel, prophecy and the Jewish roots of Christianity
---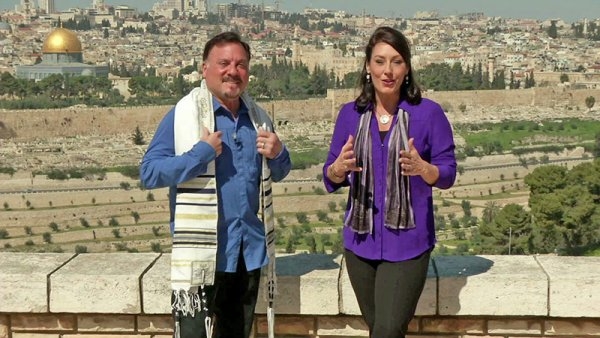 Note: You can control playback speed from the gear menu in the player above.
Episode:
"New Heaven, New Earth"
Many signs point toward the return of the Messiah: Knowledge has increased, technology is changing rapidly, exiles from the Diaspora are returning to their ancestral homeland, and Messianic congregations multiply throughout the world. Though the Tribulation and Armageddon are coming, so is Yeshua coming for His bride, and we want no one to miss out! We hear from many of our previous guests, including Carl Teichrib, Wilfred Hahn, Avi Lipkin, David Rubin, Bill Koenig, Jimmy DeYoung, Jim Fletcher, Andy Woods, and Randall Price.
Series:
"Times of the Signs"
In this eight-program TV series, Myles and Katharine Weiss encourage Believers to look beyond the troubling prophetic signs of our day and live in growing expectation of our Messiah's return.
Note: A newer version of this series is available.
New Heaven, New Earth
Guest organizations and links