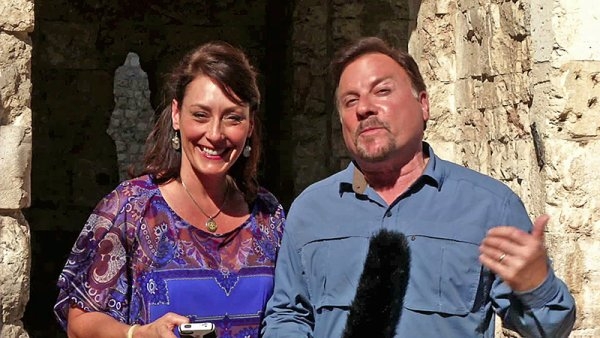 Note: You can control playback speed from the gear menu in the player above.
The Zion Gate, leading to the Jewish and Armenian Quarter of the Old City, has seen its share of military action and was a focal point in the history of the modern Zionist movement. Guests include Shimon Gibson and Gate expert Tamar Hayardeni. David Parsons, from the International Christian Embassy Jerusalem (ICEJ), explains the eschatological (End Times) connection between Jews and Christians.
Series:
"Jerusalem: Ancient Gates, Future Glory"
Myles and Katharine delve into the historical and spiritual significance of each Gate in the Old City wall of Jerusalem. Enjoy the music of Marty Goetz during this eight-part series.
The Zion Gate
Guest organizations and links