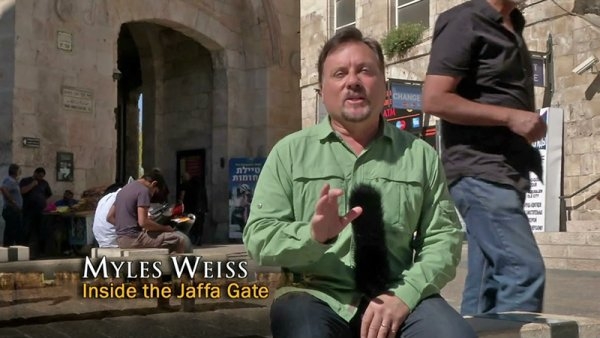 Note: You can control playback speed from the gear menu in the player above.
Episode:
"The Jaffa Gate"
Repeatedly destroyed and rebuilt, the Jaffa Gate opens to the West and symbolizes the Gospel going out to the gentiles. Guests include Tom Hess, director of Jerusalem House of Prayer for All Nations; and faith-filled Holocaust survivor Phillip Meyers, founder of Immanuel Tours.
Series:
"Jerusalem: Ancient Gates, Future Glory"
Myles and Katharine delve into the historical and spiritual significance of each Gate in the Old City wall of Jerusalem. Enjoy the music of Marty Goetz during this eight-part series.
The Jaffa Gate
Guest organizations and links