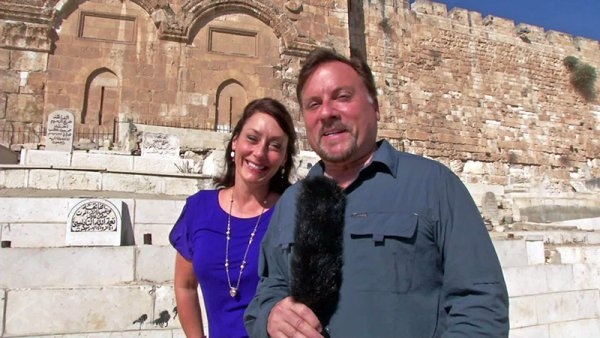 Note: You can control playback speed from the gear menu in the player above.
Episode:
"The Eastern Gate"
The Eastern Gate has been closed since Byzantine times in a Moslem attempt to thwart the Jewish Messiah's Second Coming. The Eastern or Golden Gate will open again when the King of Kings returns. Guests include Shimon Gibson and Tommy Waller of HaYovel.
Series:
"Jerusalem: Ancient Gates, Future Glory"
Myles and Katharine delve into the historical and spiritual significance of each Gate in the Old City wall of Jerusalem. Enjoy the music of Marty Goetz during this eight-part series.
The Eastern Gate
Guest organizations and links