Bible teaching with an emphasis on Israel, prophecy and the Jewish roots of Christianity
---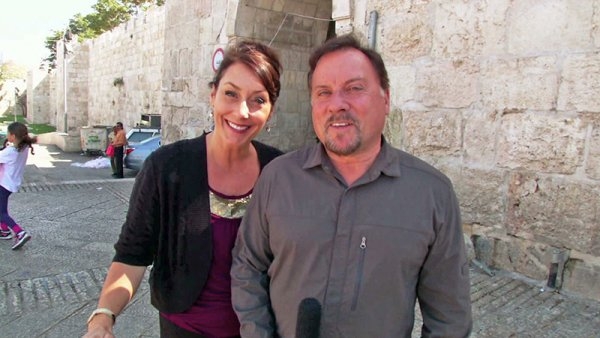 Note: You can control playback speed from the gear menu in the player above.
Herod's Gate dates back to the time of Herod the Great. The historical site of many attacks, it represents today's ongoing spiritual battles. Guests include Tamar Hayardeni and our friend Rosemary Schindler, a lover of Israel and the Jewish people.
Series:
"Jerusalem: Ancient Gates, Future Glory"
Myles and Katharine delve into the historical and spiritual significance of each Gate in the Old City wall of Jerusalem. Enjoy the music of Marty Goetz during this eight-part series.
Herod's Gate
Guest organizations and links