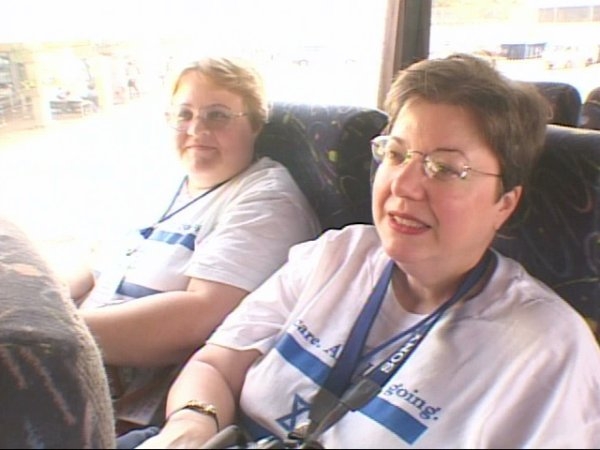 Note: You can control playback speed from the gear menu in the player above.
Episode:
"Stand For Truth"
Our series begins with the tour group's arrival and visit to Ein Karem, Ramat Rachel and the Western Wall. Ruth Matar of Women in Green tells Zola that settlers are not extremists, but normal people with a cause.
Series:
"Voices From Israel"
This ten-program series not only traverses the physical land of Israel with a group of pilgrims visiting Biblical sites, but also scans Israel's wide political landscape with the perspectives of government officials, so-called settlers and even Palestinians.