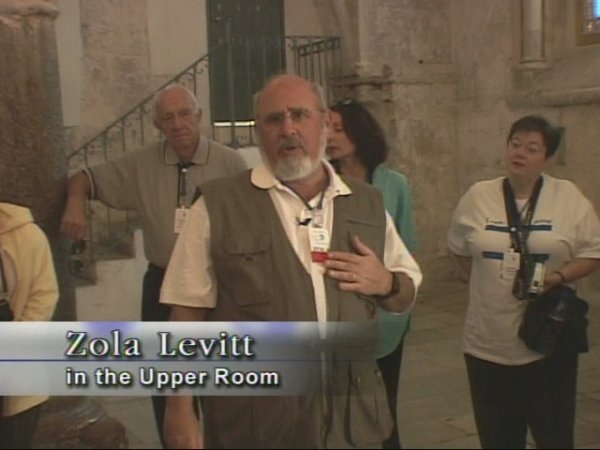 Note: You can control playback speed from the gear menu in the player above.
Episode:
"A Place in History"
After visiting Zion Gate, the Cardo and David's Tomb, Zola teaches the tour group in the Upper Room. Former Israeli Prime Minister Ehud Barak and Cabinet Minister Livni give differing views on current political issues.
Series:
"Voices From Israel"
This ten-program series not only traverses the physical land of Israel with a group of pilgrims visiting Biblical sites, but also scans Israel's wide political landscape with the perspectives of government officials, so-called settlers and even Palestinians.
Israel and "Palestine" (Celebrating 75 Trips to the Holy Land)
A Place in History
Guest organizations and links